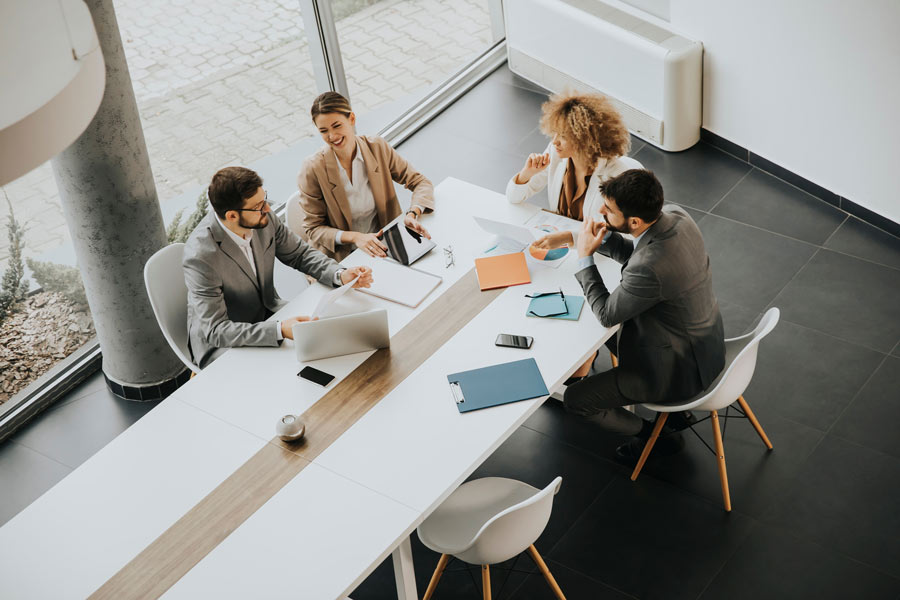 Introduction
We understand. We really do. The hustle and bustle of a demanding career, the constant juggling of responsibilities, and the relentless pursuit of success – it's a lot. You've worked hard to get where you are, and you've earned every bit of your success. But we also understand that you're looking for more. More freedom, more security, and more wealth. And you're not alone.
One of the biggest challenges of real estate investing is the time and effort required to manage properties. From finding and screening tenants to dealing with maintenance and repairs, property management can be a full-time job in itself. And for busy professionals like you, this can be a significant hurdle.
Another challenge is the complexity of the real estate market. From understanding market trends to navigating legal and financial complexities, real estate investing requires a certain level of expertise. And while it's certainly possible to learn as you go, it can be a steep learning curve.
Risk management is another important consideration. Like any investment, real estate comes with risks. Market fluctuations can affect property values, unexpected expenses can eat into your profits, and problematic tenants can cause a host of issues. It's important to be aware of these risks and have strategies in place to manage them.
So, how can you overcome these challenges? One effective strategy is to partner with a trusted real estate investment company like RH Capital. With our extensive due diligence expertise, we ensure every investment opportunity is thoroughly vetted and optimized for maximum returns. We strive for higher goals, aiming not just for financial success, but for wealth that enriches your life and future.
With RH Capital, you can experience the peace of mind that comes with investing in stable, high-yield real estate assets that provide reliable returns in both booming and challenging markets. You can rest easy knowing you're partnering with a trusted company that prioritizes transparency, communication, and your best interest at the heart of all we do.
In the next and final section, we'll delve deeper into how RH Capital can help you navigate the challenges of real estate investing and achieve your financial goals. We'll discuss how we identify lucrative opportunities in multifamily and build-to-rent sectors, guided by your financial goals and risk tolerance. And we'll explain how our strong track record and expertise can act as your compass, ensuring stea
Many professionals like you are seeking a way to multiply their wealth passively, a way to build a secure and prosperous future without adding to their already full plate. That's where real estate investing comes into play. It's a powerful tool that can help you build legacy wealth and live life on your terms. But, we know what you're thinking. Real estate investing sounds complicated, time-consuming, and risky. And you're right – it can be. But it doesn't have to be.
Imagine investing in multifamily properties or build-to-rent communities without dealing with the day-to-day hassles. No dealing with tenants, no worrying about maintenance, and no stress about market fluctuations. Just a steady stream of passive income that grows your wealth while you focus on what you do best. Sounds too good to be true? It's not. And this guide will show you how.
In the following pages, we'll demystify real estate investing and show you how it can be a stepping stone to a secure, prosperous future. We'll explain the benefits of real estate investing, including steady cash flow, equity appreciation, tax advantages, and portfolio diversification. We'll walk you through the process of investing in real estate, from choosing the right property to understanding the financials. And we'll introduce you to the concept of real estate syndication, a powerful strategy that allows you to venture into larger, more lucrative projects.
But we won't stop there. We'll also discuss the challenges of managing real estate investments and how to overcome them. We'll talk about the time and effort required to manage properties, the complexity of the real estate market, and the importance of risk management. And most importantly, we'll show you how partnering with a trusted company like RH Capital can help you navigate these challenges and achieve your financial goals.
At RH Capital, we understand your drive for financial freedom and the need for a dependable partner in that journey. We're committed to helping you transform the robust real estate market into your personal wealth-building tool. We're here to guide you, support you, and help you achieve the financial independence you desire.
So, are you ready to redefine your financial future through real estate investing? Let's get started.
(click the next tab to continue reading)